Product Description
Professional AL-3200MM SSS PP Spunbond Nonwoven Machine Made in China
This polypropylene (PP) spunbonded nonwoven fabric production line is more reasonable in design and operation after practices for many years and improvements by our company.  The fabric production line has advantages of superior performance, good quality and beautiful color. 
High processed products from PP spunbonded nonwoven fabric is widely used in garments, shoes, hats, bedding articles, inner lining, sofa, decorative materials, medical and hygienic products, civil works, water-proof materials, travel products, automotive products, agricultural protection, etc.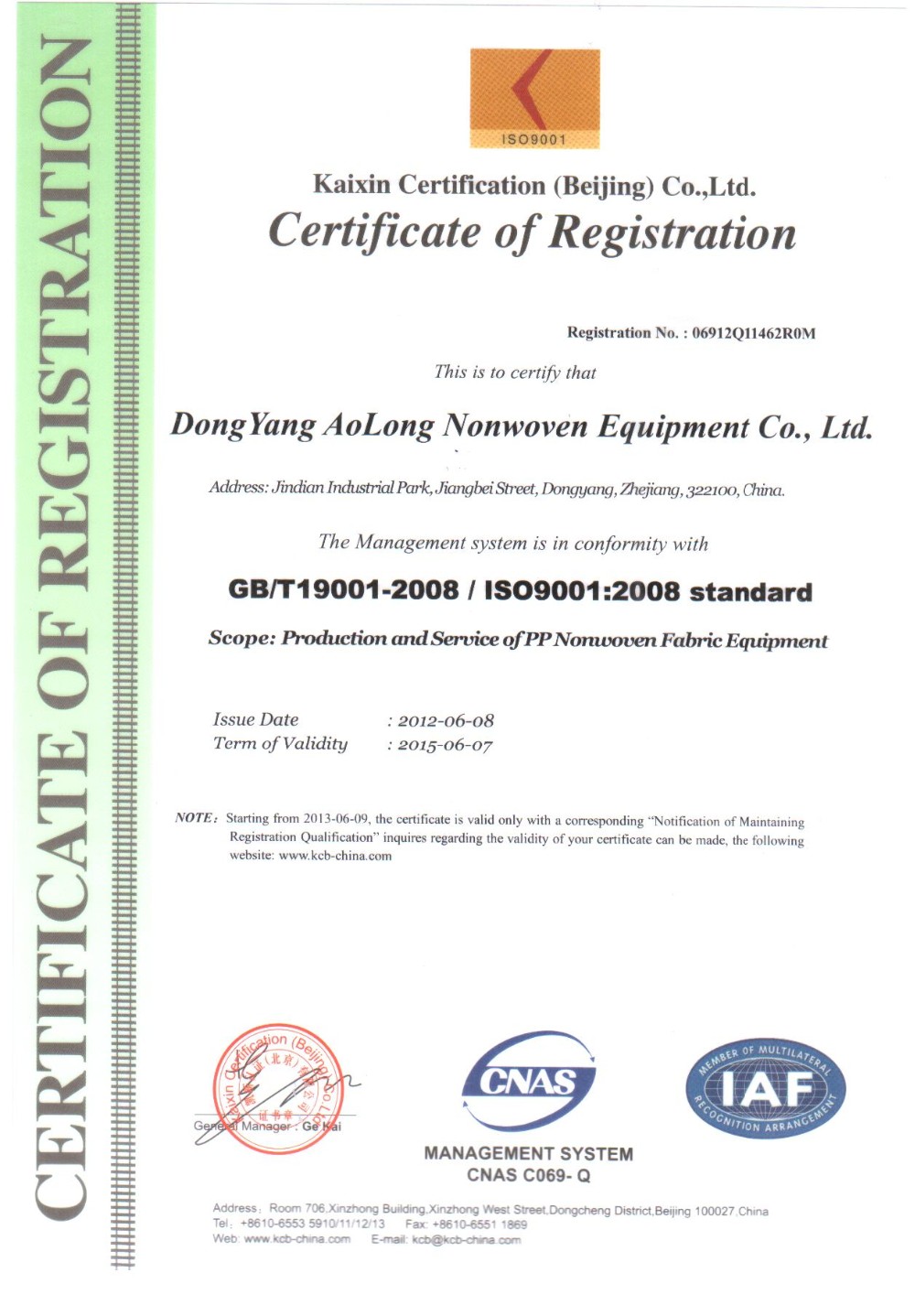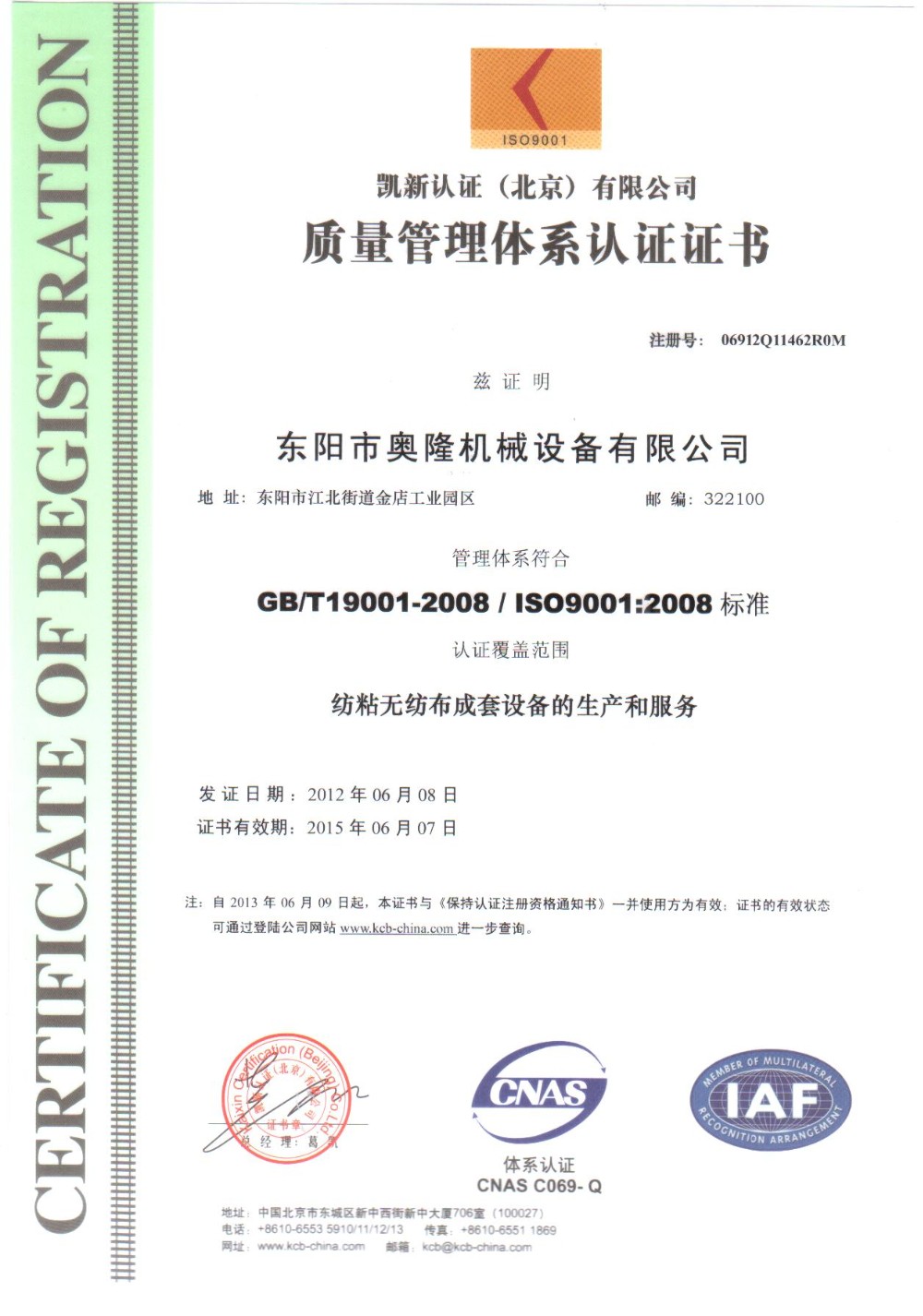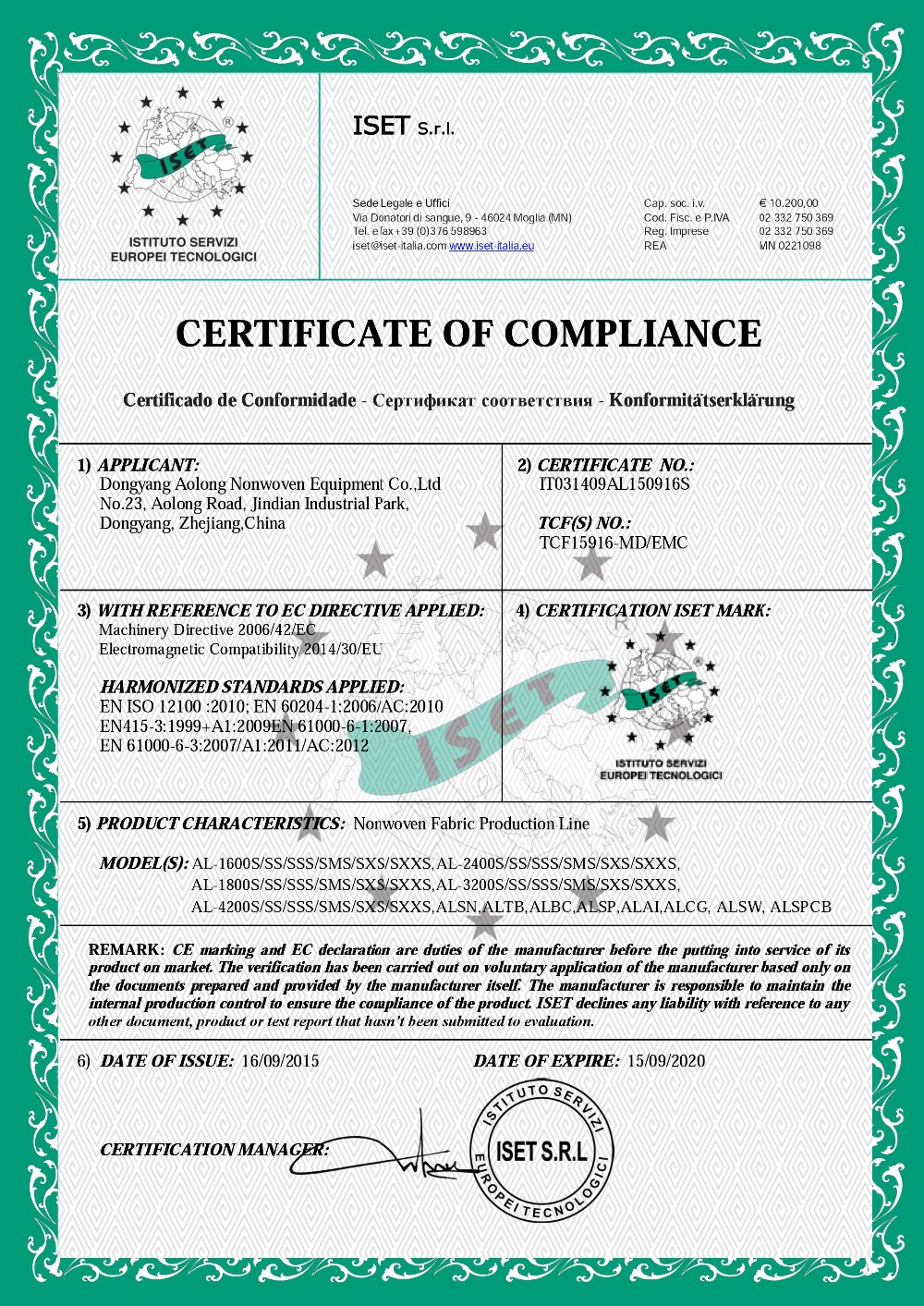 The SSS PP Spunbond Nonwoven Fabric Usage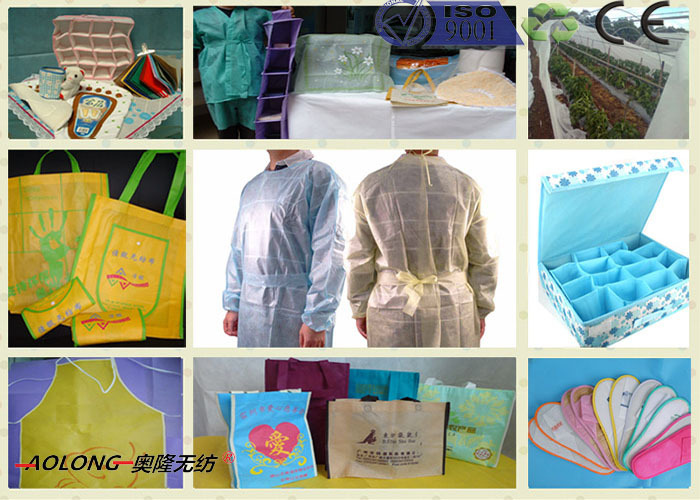 The Application Fields:
   1) Medical and Health : Operation suit, Exposure suit, Cap, Mask, Massage Cloth, Adhesive Tape.
  2) Agricultural : Cover for plant to anti-frost, Insect-resistant  sunshades, Awning clothes, Packing bags for Crops etc.
  3) Packing and Linning : Bags for shopping and Gift paket, Dust Cover, Sleeping Bags for Children, Leather Shoes, Luggage, Household, House Decoration, Water Proof, Filtering Material , Fabric for Roadbed and Dam etc.
FAQ
A. How I get right Machine for me , If I have no ideal about  the machine ?
B: It doesn't matter. Tell me what kind of fabric that you want  the machine , how much you want to produce  and factory szie etc. We will design for you.
A.I already have  one factory but there is a little of different  in the size ,For example  the height  can't meet the 13m , only 12m?
B:Don't worry. Your machine will be customized.
A How to make sure your machine's quality?how about the service?
B: Each machine gets ISO9001:2008,CE, SGS. And warranty is one year. you can enjoy the service  within production lifetime.