Product Description
2014 year new pp spunbond nonwoven machine   

1. Basic information
Material:PP chips
Weight range:10-150gsm
Fabric usage:Medical applicant,shopping bag,packing
The line is application for PP chips as raw materials input, undergoes the process of extrusion, spinning, quenching, closure air stretching, web formation, calendaring, winding and cutting as per requirements and then packed for storage and delivery.

2. Capacity:
1) 1500T/YEAR (AL-1600S, width: 1.6m)
2) 2200T/YEAR (AL-2400S,  width: 2.4m)
3) 3000T/YEAR (AL-3200S,  width: 3.2m)

3. Features:
1)It is featured by lower investment, compact construction, small area, simple production technology, simple operation, saving of labor and widely compatibility and so on.
The equipment produces non-woven fabric with polypropylene(PP), adopts the technology of formatting the web by negative pressure, make into PP spun-bonded non-woven fabric, the product is featured by uniform cover, great intensity, good ventilation and good feeling and so on. It has been in wide use in medical clothes, package and architecture and so on.

2)The lower investment can reduce some unnecessary additional auxiliary facilities, and under the conditions of guaranteeing the technology requirement and safe production, can reduce the cost of the manufacture, so that we can reduce the investment lower.

3)Its easy and reliable to making technics adjustment, the line adopts the method of computer controlling assistant systems combines with human control to make the technics adjustment become more easier and reliable, and the machine can adapt to different raw materials to gain more widely usage.

4)The requirement of the workshop and equipment is very simple, it reduces the fixed assets investment, and efficiently take the advantage of the room of the platform, and enlarge the utilization of the workshop and the steel platform.

5)More specialty in processing the main equipment increasing the procession precious and capacity of the machine, this reduces the manufacture cost and to undertake the quality of the product more well.
4. Raw material specifications (PP granule)
| | | |
| --- | --- | --- |
| Item | Unit | Technical index |
| Length | mm | 3~4 |
| Degree of isotacticity | % | ≥95 |
| Density | g/cm3 | 0.78~0.8 |
| Melting point | °C | 164~166 |
| Melting range | °C | Inside 5°C |
| Ash content | ug/g | <200 |
| Melting index | g/10min | 20~40 |
| Content of water | % | <0.05 |
5. Working principle diagram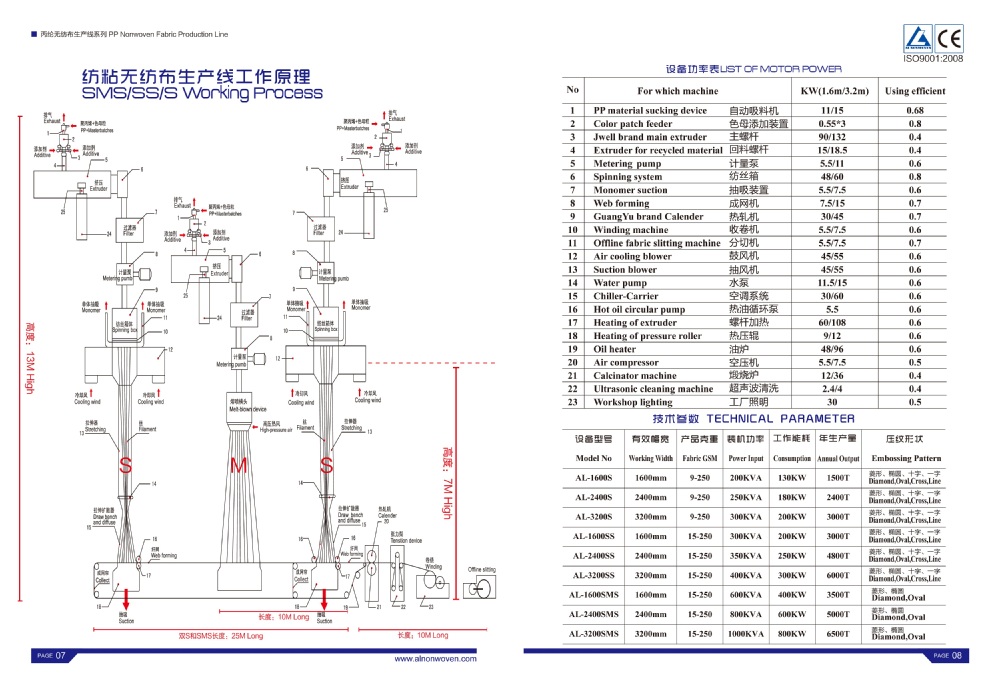 6. Applications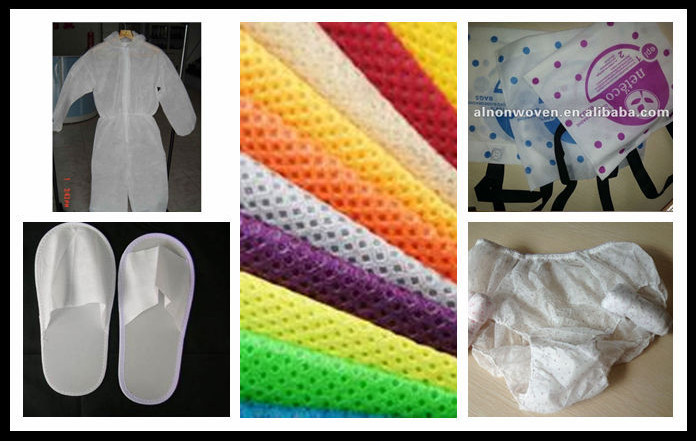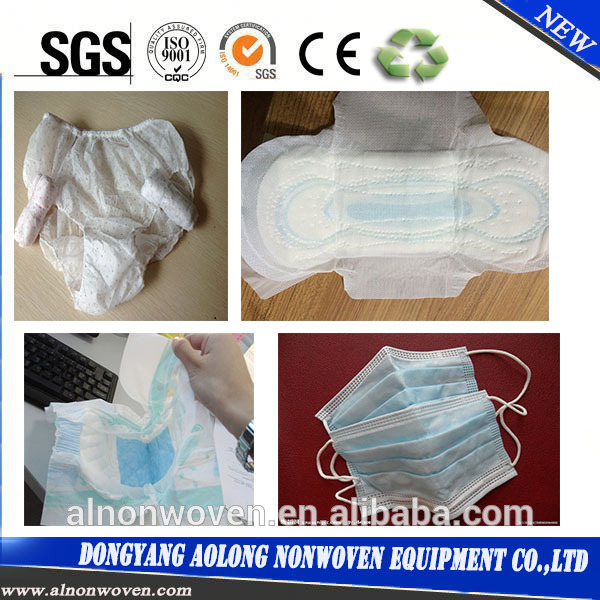 Technology innovation:
Supported by a strong technical team A.L  makes continuous research and technology innovation activity, gaining significant targets remarked by high performance machinery.
Quality control:
A.L  employees have special sense of responsibility and an excellent team spirit,therefore machinery complies to the highest standard in nonwoven industry creating by with individual outstanding components.
Application fields:
Supported by modern technology A.L designed for custom-built machinery and machinery offers an optimum solution for all customer requirements.
Service:
A.L supports our customers service 24 hours A day,7 days work ,Any inquiry could be replied within 1 hour pre-sales and after-sales.
We Believe that only :Best Quality Machine With Innovative Ideas and Excellent After-sale Service:"shall meet your special requirements.