Company Introduce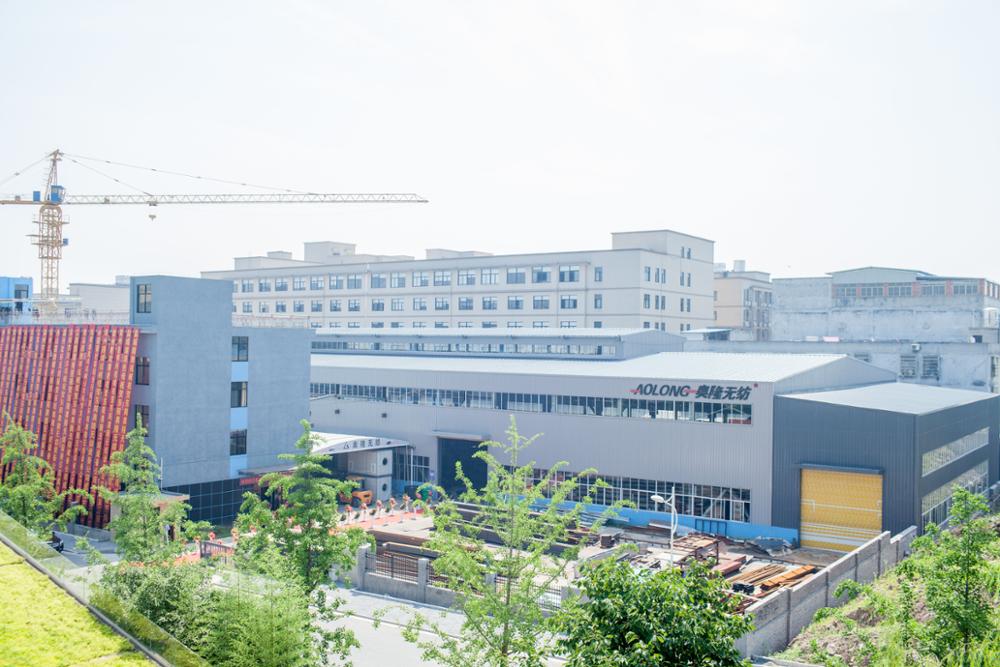 Dongyang Aolong Nonwoven Equipment Company is one professional manufacture of PP spunbond nonwoven fabric machine,we make machine design,procession,install,technical reform of the production line.
At now,our factory make S,SS,SSS,SMS,SMMS,SMMMS modle machine with 1.2m,2.4m,3.2m,4.2m size,and more than 95% PP spunbond nonwoven fabric machine exported to other countries of the world.such as Korea,Poland,Pakistan, Egypt, Iran, Vietnam, Saudi Arabia, Morocco, Brazil, Bulgaria and so on.
Depends the good quality with good service,we become more and more strong,our factory has many years"experienced engineers and service engineersand service team.We believe that only"Best quality machine with innovative ideas and excellent after-sale service"shall meet your special requirements.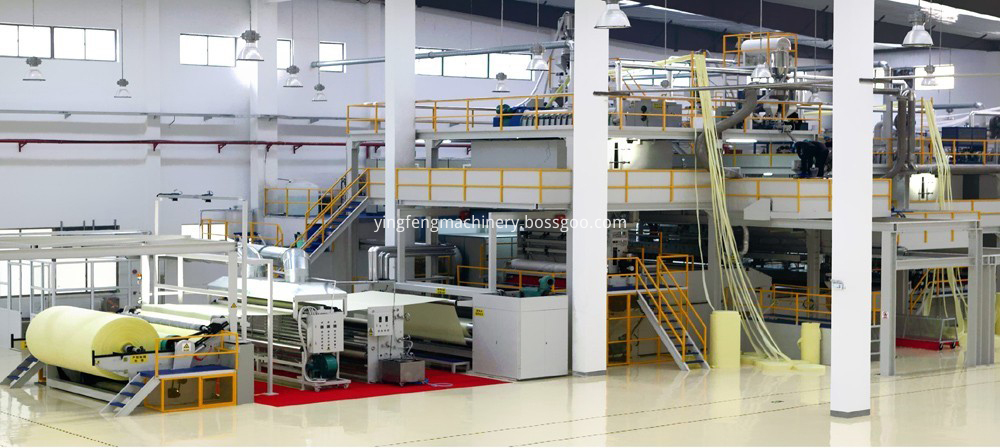 PP nonwoven fabric machine is one full production line to make PP chips to nonwoven fabric,it can make different applications fabric.and the machine can used in many kind of factory,we can provide customer the factory drawing and also give the special design as different factory size.
Our engineer team already installed our production lines to many countries,if customer want to look running machine,we will give provide.
Machine main parts
1.Automatic material feeder machine
2.Color patch feeder
3.Main extruder
4.Recycle extruder
5.Metering pump
6.Spinning system
7.Monomer suction
8.Web forming machine
9.Calender
10.Winding machine
11.Winding and slitting machine
12.Air cooling blower
13.Suction blower
14.Water pump
15.Carrier
16.Hot oil circular pump
17.Heating of extruder
18.Heating of pressure roller
19.Oil heater
20.Air compressor
21.Calcinator machine
22.Ultrasonic cleaning machine
23.Workshop lighting
Specific
| | | | | |
| --- | --- | --- | --- | --- |
| Model | Annual capacity | Fabric GSM | Consumption | Machine size |
| 1.6m S | 1500T | 9-250g | 130KW | 15*10*13m |
| 2.4m S | 2400T | 9-250g | 180KW | 16*10*13m |
| 3.2m S | 3200T | 9-250g | 200KW | 18*10*13m |
| | | | | |
| --- | --- | --- | --- | --- |
| 1.6m SS | 3000T | 9-250g | 200KW | 20*15*13m |
| 2.4m SS | 4800T | 9-250g | 250KW | 20*15*13m |
| 3.2m SS | 6400T | 9-250g | 300KW | 20*15*13m |
| 1.6m SMS | 3500T | 15-250g | 400KW | 30*20*13m |
| 2.4m SMS | 5000T | 15-250g | 600KW | 30*22*13m |
| 3.2m SMS | 6500T | 15-250g | 800KW | 30*23*13m |
Related Products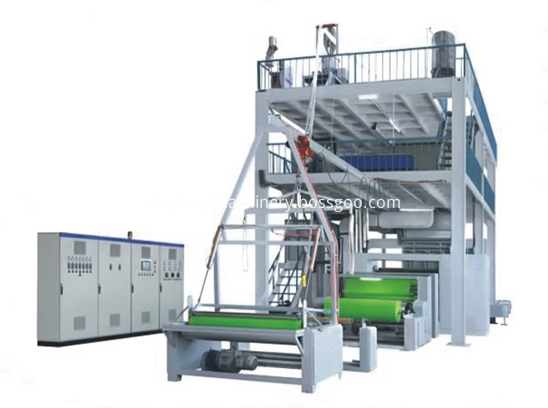 1600mm S model nonwoven machine