The thermal bonding production line uses to low-melt or bi-component fibers mixed with normal fibers in properties to create stiff waddings, or such as foam replacements for cushion, mattresses, acoustic and insulation felt, etc. Also able to make soft wadding for interlinings such as home textiles, garments, furniture, toys etc.
The material after forming into a batt is passed through a thermal-bonded oven with stainless steel or Teflon belt dependent on the products. Where fitted the top belt is a moveable compression belt.
Production Line Processing :
Bale Opener→Main opening→Big Cabinet Blender →Vibrating Feeder→Single Cylinder Carding Machine→Cross Lapper→Drying and Setting Oven→Cooling Machine→Automatic Slitter and Winder
feeding machine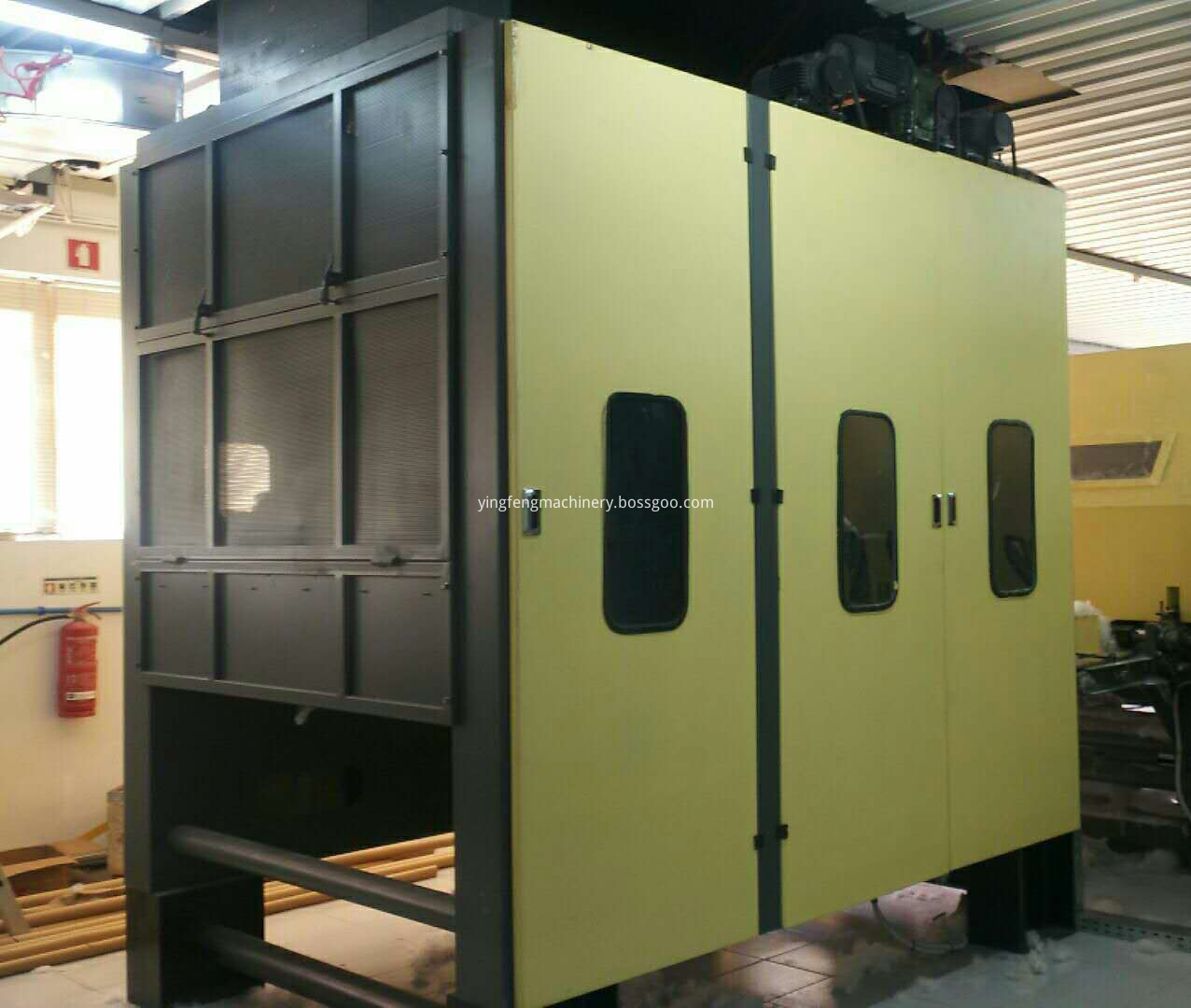 Output: Matching with carding machine,Conveying line speed0.5-3m/min(matching with carding machine),Spike lattice is wooden bar with steel nail, bottom with sealed canvas,Front and back installed with 2sets of photoelectric automatic linkage control, the height can be adjustable,Mechanical horizontal well cotton structure,Two fans equipped on the both sides, spike lattice to prevent cotton leaking,Machine body adopts CNC laser cutting processing,Spike lattice frequency control.
Cross Lapper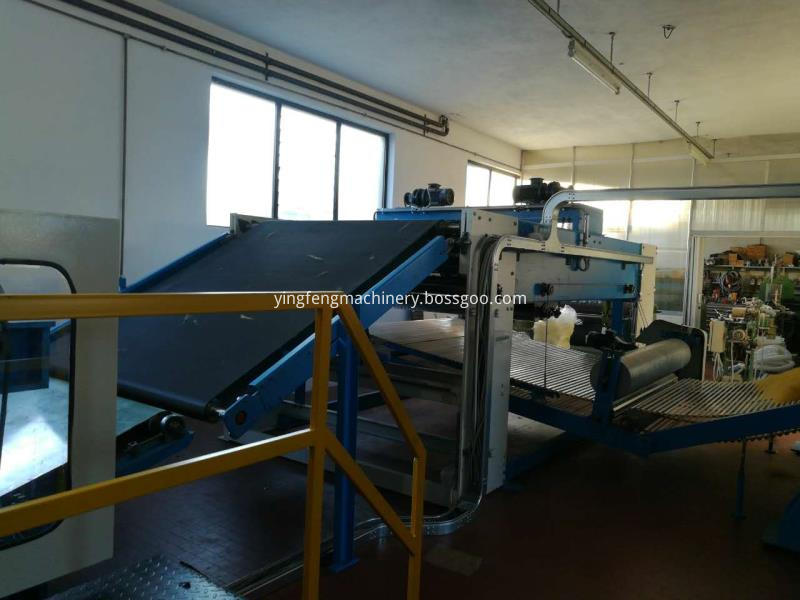 All the horizontal moving rollers adopt seamless steel pipes,Reciprocating movement with multistage speed control (PLC programmed control, touch screen), 4kw motor frequency control with PLC, 8M synchronous belt drive straight after, reversal time within 20 microseconds to make sure the uniformity,Bamboo ring lattice, compensation apron by ventilating bamboo to prevent uneven airflow when webbing, motor2.2kw frequency control.The exit of bottom output lattice with press-roller(stainless steel roller) dia 300mm by manual lifting, the bottom lattice with point control lifting by individual motor, with clip lattice.