PP SPUN-BOND NON-WOVEN MAKING MACHINE 
This polypropylene (PP) spunbonded nonwoven fabric production line is more reasonable in design and operation after practices for many years and improvements by our company.  The fabric production line has advantages of superior performance, good quality and beautiful color. 
High processed products from PP spunbonded nonwoven fabric is widely used in garments, shoes, hats, bedding articles, inner lining, sofa, decorative materials, medical and hygienic products, civil works, water-proof materials, travel products, automotive products, agricultural protection, etc.
The Nonwoven Fabric Application Fields:
   1) Medical and Health : Operation suit, Exposure suit, Cap, Mask, Massage Cloth, Patient Suit, Operation Suit, Packing Bags etc.
  2) Labor Safety Goods: Protect Clothing, Cover for Car and Motor, Dust Cover, Raincoat, Work Clothes for Spraying the Paint etc. 
  3) Travelling Goods: Beach Umbrella, Beatch Suit, Recovery Bag etc.
  4) Cleaning Goods: Baby Diaper, Incontient Adults Pad, Sanitary Napkin, Filtering Material etc.
Special Application :
Anti-Static, Anti-Alcohol, Anti-Aging, Anti-UV, Anti-Oi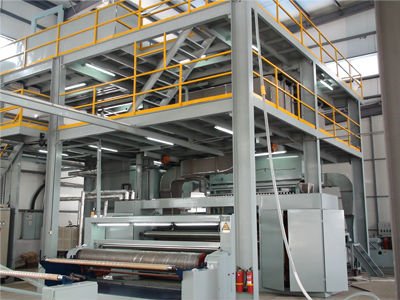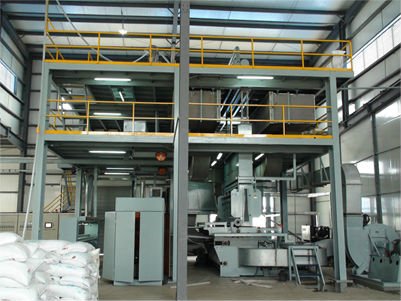 Technology innovation:
Supported by a strong technical team A.L  makes continuous research and technology innovation activity, gaining significant targets remarked by high performance machinery.
Quality control:
A.L  employees have special sense of responsibility and an excellent team spirit,therefore machinery complies to the highest standard in nonwoven industry creating by with individual outstanding components.
Application fields:
Supported by modern technology A.L designed for custom-built machinery and machinery offers an optimum solution for all customer requirements.
Service:
A.L supports our customers service 24 hours A day,7 days work ,Any inquiry could be replied within 1 hour pre-sales and after-sales.
We Believe that only :Best Quality Machine With Innovative Ideas and Excellent After-sale Service:"shall meet your special requirements.