Product Description
Baby Diaper, Face Mask, Shoe Cover, Agricultural Usage PP Spunbond Nonwoven Machine Line 
1. Technical Information of PP Spunbond Nonwoven Machine Line.
Material:PP chips 
Fabric usage: Medical applicant,shopping bag,packing 
The line is application for PP chips as raw materials input, undergoes the process of extrusion, spinning, quenching, closure air stretching, web formation, calendaring, winding and cutting as per requirements and then packed for storage and delivery. 
2. Technical Data for PP Spunbond Nonwoven Machine Line.

3. The Features of PP Spunbond Nonwoven Machine Line.
The whole line is well-structured and easy to operate

The whole line highly automated

Control elements are of well-known make, high performance and reliable technologies. 

The whole line are controlled by PLC and operated with touch -scree.

The allocation of the main frame and auxiliary equipment can be special designed and configurated according to customer's requirements.
4. Application Fields of  PP Spunbond Nonwoven Machine Line.
Packing and Linning: Bags for shopping and gift packet,  dust cover, sleeping bags for children, leather shoes, luggage, household decoration, water proof material, filtration material, fabric for roadbed and dam etc.
Medical and Health: Operation suit, exposure suit, cap, mask, massage cloth, adhesive tape.
Agricultural: Cover for plant to anti-frost, insect-resistant sunshades, awning clothes, packing bags for crops, etc.  
5. Final Products Showcase of PP Spunbond Nonwoven Machine Line.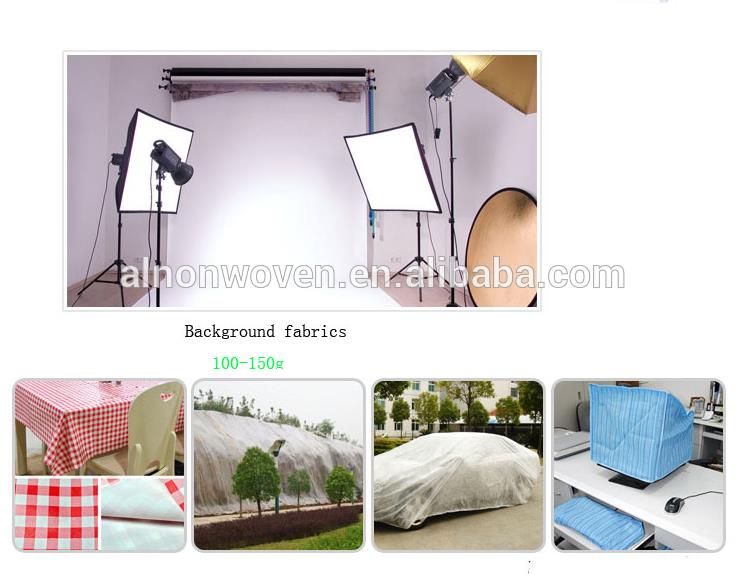 6. PP Spunbond Nonwoven Machine Line Working Process.
Flow chart
Raw Material(Edge Material Recycling)- Melt Extrusion- Filter Metering -Spinning Box -Cooling Air Drawing( Up&Down Strenching Device ) - Web Forming Machine -Calender - Winding and Slitting Machine -Finished Products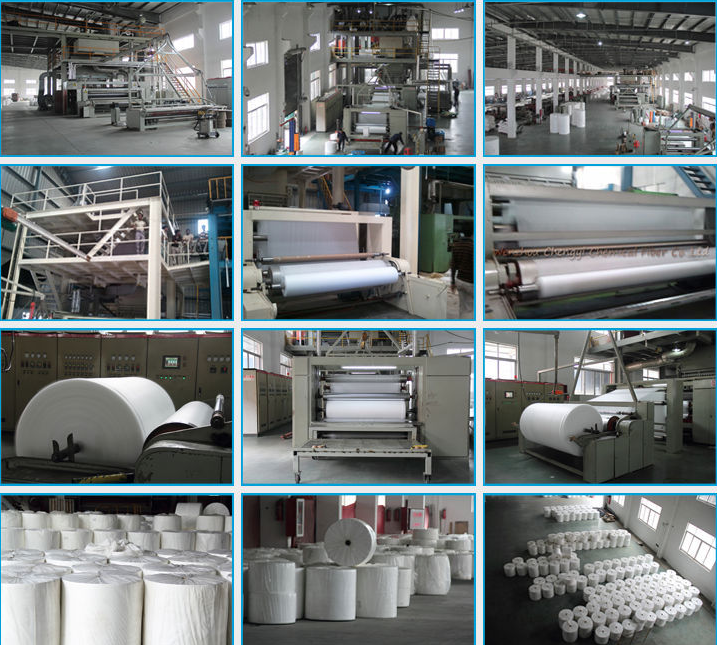 7. Delivery&Packing of PP Spunbond Nonwoven Machine Line.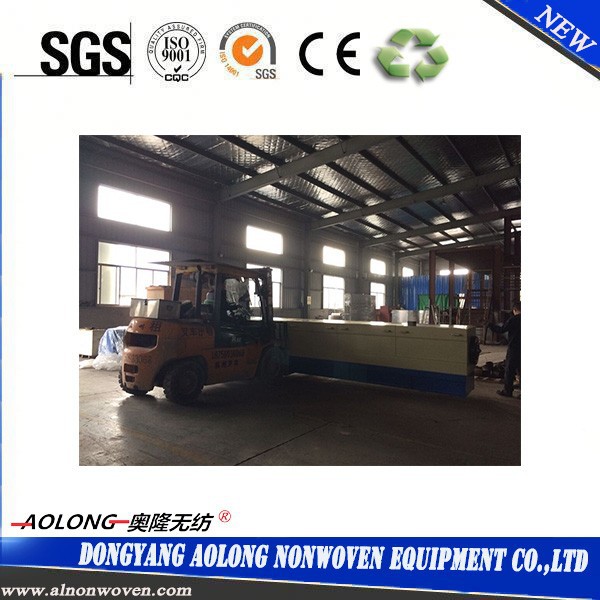 A. How I get right Machine for me , If I have no ideal about  the machine ?
B: It's does't matter. Tell me what kind of fabric that you want  the machine , how much you want to produce  and factory szie etc. We will design for you.
A.I aready have  one factory but there is a little of different  in the size ,For example  the height  can't meet the 13m , only 12m?
B:Don't worry. Your machine will be customized.
A How to make sure your machine's quality?how about the service?
B: Each machine gets ISO9001:2008,CE, SGS. And warranty is one year. you can enjoy the service  within production lifetime.